Design of a functional management model for growth and development
HLB Adria experts have developed their own model of management system for growth and development, which model is implemented in 6 phases / steps: idea, organization, information, communication, control and personnel.
The model contains technological, organizational, planning and other solutions that are tailored to users, and starts with the development of a strategic plan for growth and development which becomes the basic document based on which other important elements are created: documents, plans, technological solutions and applications, procedures, etc.
Basic strategic planning (idea)
Basic strategic planning can be a separate service or a segment of the previously described model of management system structure. Basic strategic planning deals with the analysis and (re) definition and development of the idea that drives the organization, its vision, mission, strategic goals, core values and key KPI. Basic strategic planning is done in direct communication with the entrepreneur / owners and key management, which is preceded by a basic analysis by a consultant. The focus is on harmonizing the personal goals of the owners on the basis of which business goals are created aimed at growth and development. The consultant directs the process and incorporates their knowledge, experience and technology, as well as knowledge of all components that need to be included in this process.
In this segment, our special focus is on directing users to the importance of incorporating the concept of sustainable growth into the strategic planning of the entity.
Organizational and financial (re) structuring
It can also be a separate service, but it is far more efficient if it is an integral segment of the whole process of organizing a management system. The reason lies in the fact that the organization adapts to strategic goals and strategies from which the organizational and legal structuring is performed, as well as financial in the form of long-term financial plans. At this stage, tax planning is introduced because taxes are a significant cost item and can be optimized by careful planning of the organization.
From organizations in some time-initial stages of development to time-old organizations, the goal of the (re) structure to achieve organizational maturity, which is the basis for rapid growth and development. If the organizational structure does not adapt to growth and development, there is a risk of stagnation and collapse, which leads to personal trauma of owners, management and employees. For this reason, it is necessary to know the importance of investing in the organization and beyond in the overall management model. These investments are usually the most profitable investments you can make.
Championing diversity and inclusion
For our business to thrive, we need our people to thrive. At HLB, we believe that creating a diverse and inclusive environment through all layers of the organisation boosts innovation and employee engagement. We aim to provide the best opportunities for our people and attract and retain top talent, to ultimately service our clients better. We champion diversity and inclusion by:
Engaging in diversity and inclusion related conversations
Being an advocate for workplace flexibility
Facilitating talent mobility programs for our members
Promoting leadership behaviour that fosters workplace diversity and inclusion
Bill Bradshaw
Global Diversity and Inclusion Leader
Bill leads the network's Diversity and Inclusion (D&I) initiatives and oversees its strategy and objectives. Bill is no stranger to the professional services industry. He began his career with EY on the client service delivery side, working in both the audit and tax functions. He quickly found his niche in the Human Capital market and has never looked back. Bill has worked across multiple dimensions of diversity, collaborating with leaders at all levels, and has worked on many large scale projects. He is a sought after thought leader in the D&I space and was named to the 2019 NJ Out 100 Power List for his work in leading LGBTQ workplace inclusion.
Bill sits on the Board of Garden State Equality (GSE), New Jersey's largest LGBTQ organization, and The Center, a non-profit HIV/AIDS service organization at the Jersey Shore. Bill has a strong passion for social justice and recently taught Lead for Diversity, a week-long journey by the American Conference on Diversity to high school students throughout the tri-state area.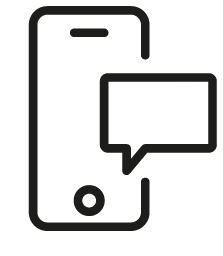 Get in touch
Whatever your question our global team will point you in the right direction