Technological solutions and services
Our technological focus is on communication and management systems that are crucial for our solutions related to the organization of a functional management model, as well as on information security management. In this sense, integrated technological-advisory solutions for digital transformation have been created, where digital transformation is exclusively in the service of achieving the goals of such an organization that would be able to support rapid growth and development.
The basis for setting up such a management model is the Bitrix24 technology communication and management platform, in which we have incorporated many solutions useful for growth and development. This platform, in our management model, becomes the backbone of the new IT system with which other solutions are connected, especially the so-called ERP solutions and BI system, as well as specific applications that control robots, machines, GIS applications, etc.
Digital transformation of communication-management system
As we have mentioned, digital transformation is an integral part of the process of setting up a management and communication system, but it can also be a separate service.
Digital transformation includes several phases: analysis of the existing system, development of digital transformation strategy, implementation of management and communication platform, adaptation of management and communication platform to user needs, integration of external applications with the Platform and organization of information and security management system.
Analysis of the existing system and strategy development is a key phase that identifies the existing environment and models the appearance of the future IT system, provides application solutions, necessary outputs, equipment, human resources and information security of such a system. It is desirable that there is a previous strategy of growth and development on which the strategy of digitalization would be based, or in which the said strategy would fit.
Organization of information management system and security
The last phase of digitalization is also a very important one; structure of information management system, information and cyber security.
Given the huge amount of data that our system will store, we need to set up a system that will turn the necessary data into information, which we then need to filter and communicate to the required users, directly or in the form of specific reports. Here we use powerful communication tools and reports within the management-communication platform itself as well as external BI tools such as Power BI or Google Analytics.
Cyber Risk Consulting
To protect your organization from cyber threats, HLB Digital consultants help you identify and analyze the cyber risks you are vulnerable to. We consult our clients on cyber security development and risk mitigation by following international best practices and our following a strategic approach to cyber risk consulting. This includes:
We help our clients with assessing their existing information program against the requirements of international standards such as ISO27001, ISO22301, PCIDSS, and GDPR among others. Our Gap Analysis also helps to identify areas of non-compliance and opportunities for improvement. We provide recommendations to remediate these non-conformities in compliance with the requirements of international best practices.
We will assess your organization to identify, estimate and prioritize risks to your operations and assets. Our Risk Assessment will help you with:
Identifying and documenting all your information assets.

Identifying vulnerabilities and threats to those information assets.

Analyzing relevant and applicable internal controls.

Establishing the likelihood that an incident will occur.

Analyzing the impact a threat would have.

Prioritizing the risks to your information security.

Designing effective controls and remediation.
We help you develop a clear and effective cyber security strategy that provides guidance to your organization in the implementation of information security into your business processes.
Sustainable growth and networking
Growth and development planning today is based on sustainable growth in the segment of governance, ecology and social components. This is built into the EU value system and is built into the system of every entity that wants to grow and develop.
Sustainable growth planning is imperative not only for civilizational reasons but also for the reason that they are imposed through various mechanisms and levers. However, sustainable growth planning should be viewed primarily from the standpoint of opportunities and investments in the future, and one should be aware that all strategies that do not rely on sustainable growth are already outdated and unpromising.
HLB Adria incorporates sustainable growth into its solutions and services and combines them with traditional services and solutions related to growth as well as new trends. Consequently, in addition to the described services of the organization of (sustainable) management system and digital transformation, the emphasis is on networking as a strong lever of growth, but also social and environmental sustainability.
Championing diversity and inclusion
For our business to thrive, we need our people to thrive. At HLB, we believe that creating a diverse and inclusive environment through all layers of the organisation boosts innovation and employee engagement. We aim to provide the best opportunities for our people and attract and retain top talent, to ultimately service our clients better. We champion diversity and inclusion by:
Engaging in diversity and inclusion related conversations
Being an advocate for workplace flexibility
Facilitating talent mobility programs for our members
Promoting leadership behaviour that fosters workplace diversity and inclusion
Bill Bradshaw
Global Diversity and Inclusion Leader
Bill leads the network's Diversity and Inclusion (D&I) initiatives and oversees its strategy and objectives. Bill is no stranger to the professional services industry. He began his career with EY on the client service delivery side, working in both the audit and tax functions. He quickly found his niche in the Human Capital market and has never looked back. Bill has worked across multiple dimensions of diversity, collaborating with leaders at all levels, and has worked on many large scale projects. He is a sought after thought leader in the D&I space and was named to the 2019 NJ Out 100 Power List for his work in leading LGBTQ workplace inclusion.
Bill sits on the Board of Garden State Equality (GSE), New Jersey's largest LGBTQ organization, and The Center, a non-profit HIV/AIDS service organization at the Jersey Shore. Bill has a strong passion for social justice and recently taught Lead for Diversity, a week-long journey by the American Conference on Diversity to high school students throughout the tri-state area.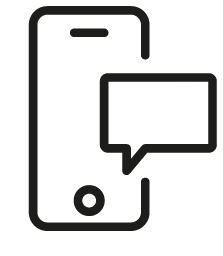 Get in touch
Whatever your question our global team will point you in the right direction