Digitization of business and business processes has become an indispensable part of the functioning of serious business. By modernizing business processes, facilitating the organization of work, and speeding up the flow of documentation and communication with clients, the quality of the provided service increases.
Digitization of business and the formation of digital systems within the company should not be seen as a cost, but as a necessity and investment for every company in order to survive and stay in step with increasingly rapid technological changes.
As a company engaged in service activity, it is extremely important for us to provide clients with the right information at the right time and provide quality service within an acceptable time frame.
In 2019, HLB ADRIA (Qfact) became a partner of the Bitrix24 digital platform in order to achieve the set goals and progress in providing services.
Bitrix24 is an application in the form of a virtual office that serves for the organization, communication, and cooperation of employees within the organization, but also for communication with external users/clients. The system allows us to more easily set up and monitor business processes, and the status of contracted jobs, create tasks and projects and distribute them to teams and responsible persons. Also, it allows synchronization with a mobile device, making it easier to follow agreed meetings, recorded events, and other activities.
Today, with the status of a Bitrix24 partner, we are constantly working on the education of our employees who actively participate in sales, implementation, and consulting on the Bitrix24 application.
With an individual approach to each client, together with our partners, we propose solutions for the implementation of digital transformation.
Click on the "HLB Adria digital system" icon to access our digital system.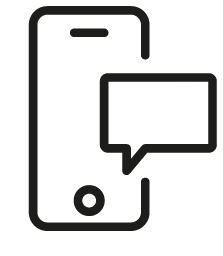 Get in touch
Whatever your question our global team will point you in the right direction